Are you searching for the perfect bridal gown prices in Katy, Texas, without breaking the bank? Planning a wedding can be an exciting yet expensive experience, and finding an affordable bridal gown is often a top priority for many brides-to-be. In this article, we will explore the factors affecting bridal gown prices, provide shopping tips, and highlight various options available in Katy, Texas, to help you find your dream dress within your budget.
Introduction
Your wedding day is a momentous occasion, and your bridal gown is a significant part of creating the perfect ambiance. However, the bridal gown prices can vary greatly, depending on several factors. Understanding these factors is essential to make an informed decision while searching for an affordable gown that doesn't compromise quality or style.
Importance of Price
The prices of a bridal gown holds great importance for many brides-to-be. Budgeting for a wedding involves careful consideration of expenses, and the bridal gown is no exception. Finding an affordable dress allows you to allocate your budget toward other aspects of your special day, such as venue decorations, catering, or entertainment.
Factors Affecting Price
Several factors contribute to the price of a bridal gown. Understanding these factors will help you make the most of your budget while finding a dress that meets your expectations. Factors influencing the price include:
Fabric and Material
The choice of fabric and material significantly impacts the cost of a bridal gown. Luxurious fabrics like silk, satin, or lace often have a higher price tag. At the same time, synthetic materials may offer more affordable options.
Elaborate designs, intricate details, and unique styles can increase the price of a bridal gown. Consider your preferences and priorities when selecting a plan, as some styles may be more budget-friendly.
Brand and Designer
Renowned bridal gown designers often charge a premium for their name and reputation. While designer gowns can be stunning, alternatives offer similar styles at more affordable prices.
Alterations and Customizations
Additional alterations and customizations can impact the overall cost of a bridal gown. Remember any required adjustments and factor in the price when budgeting for your dress.
Bridal Gown Shopping Tips
To ensure a successful and cost-effective bridal gown shopping experience, consider the following tips:
Set a Realistic Budget
Determine a budget range for your bridal gown early in the wedding planning process. This will help you narrow your options and focus on gowns within your price range.
Start Early
Begin your gown search well in advance to allow ample time for browsing, fittings, and alterations. Starting early also increases the likelihood of finding sales or discounts.
Explore the bridal shops in Katy, Texas, and read reviews to find reliable and affordable options. Visiting multiple shops will give you a broader range of choices.
There are several avenues you can explore to find affordable bridal gowns. Let's explore some options: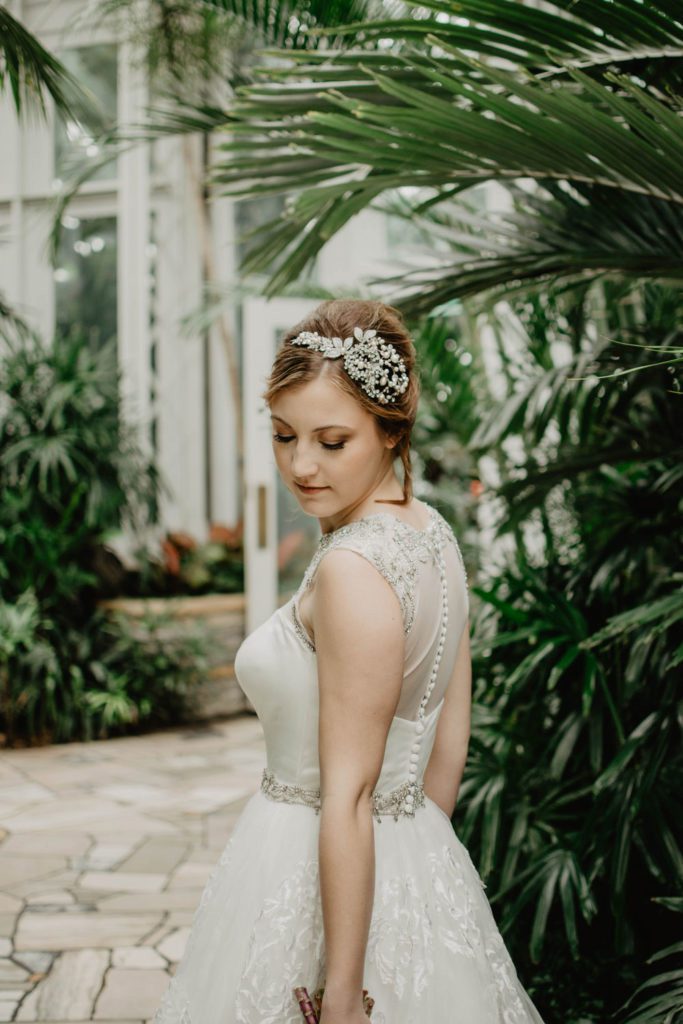 Bridal Shops in Katy, Texas
Katy, Texas, offers a range of bridal shops that cater to various budgets. Visit these local stores to try gowns, receive expert advice, and find exclusive deals or discounts.
Top Affordable Bridal Gown Styles
Certain bridal gown styles tend to be more affordable than others. Consider exploring A-line, ball gown, or sheath styles, which often offer reasonably priced elegant options.
Online Options
Online retailers and marketplaces provide a vast selection of bridal gowns at competitive prices. However, be cautious and research the seller's credibility before purchasing.
Secondhand Gowns
Consider purchasing a gently used bridal gown. Many brides wear their dresses only once, making secondhand options an affordable and eco-friendly choice. Ensure alterations are possible to achieve a perfect fit.
Customizable Gowns
Some bridal shops offer customizable gown options, allowing you to create a unique gown within your budget. Discuss your preferences with the shop's consultants to explore possibilities.
Trunk Sales
Bridal trunk sales offer discounted gowns from various designers. These sales can be a fantastic opportunity to find a high-quality dress at a fraction of the original price.
Rental Services
If you're open to renting a gown, rental services provide an affordable solution. Renting a gown allows you to wear a designer dress without the hefty price tag.
Sample Sales
Bridal shops often hold sample sales to make room for new inventory. Customers typically try on sample gowns and sell them at significantly reduced prices.
Conclusion
Finding an affordable bridal gown in Katy, Texas, is within reach if you carefully consider the shopping process. By understanding the factors affecting price, following shopping tips, and exploring various options available, you can discover your dream dress without exceeding your budget. Remember to prioritize your preferences, and don't hesitate to seek expert advice to ensure a perfect fit and a stunning look on your wedding day.
FAQs
1. Are affordable bridal gowns of good quality?
Affordable bridal gowns can vary in quality. It's essential to research and chooses reputable bridal shops or sellers that offer high-quality dresses within your budget.
2. How far in advance should I start looking for a bridal gown?
Starting the search for your bridal gown early, ideally six to nine months before your wedding, will give you enough time to find the perfect dress, make any necessary alterations, and avoid unnecessary stress.
3. Can I negotiate the price of a bridal gown?
In some cases, it may be possible to negotiate the price of a bridal gown, especially during trunk sales or when purchasing a sample gown. However, it's essential to approach negotiations respectfully and be open to compromises.
4. Are online purchases of bridal gowns safe?
When purchasing a bridal gown online, it's crucial to research the seller, read reviews, and ensure they have secure payment options and a return policy. Exercise caution and only buy from reputable sources.
5. Can I rent a bridal gown for my wedding?
Yes, rental services offer the option to rent a bridal gown for your wedding day. This can be a cost-effective solution, especially if you desire a designer gown without the high price tag.
Discover the allure of eternal elegance with Fiancée Bridal Curves, where dreams become a reality. Step into a world of enchantment. Let us guide you to find the perfect wedding dress that embraces and accentuates your natural beauty.
Are you ready to make a statement on your special day? Our exquisite collection showcases the finest craftsmanship and intricate details, ensuring that you will shine as the radiant bride you were meant to be. From timeless classics to modern designs, each gown is meticulously tailored to celebrate your unique style and personality.
Take the first step towards your happily ever after. Join the countless brides who have chosen Fiancée Bridal Curves to make their dreams come true. Allow us to be your trusted companion, providing unparalleled expertise, personalized attention, and an unforgettable experience.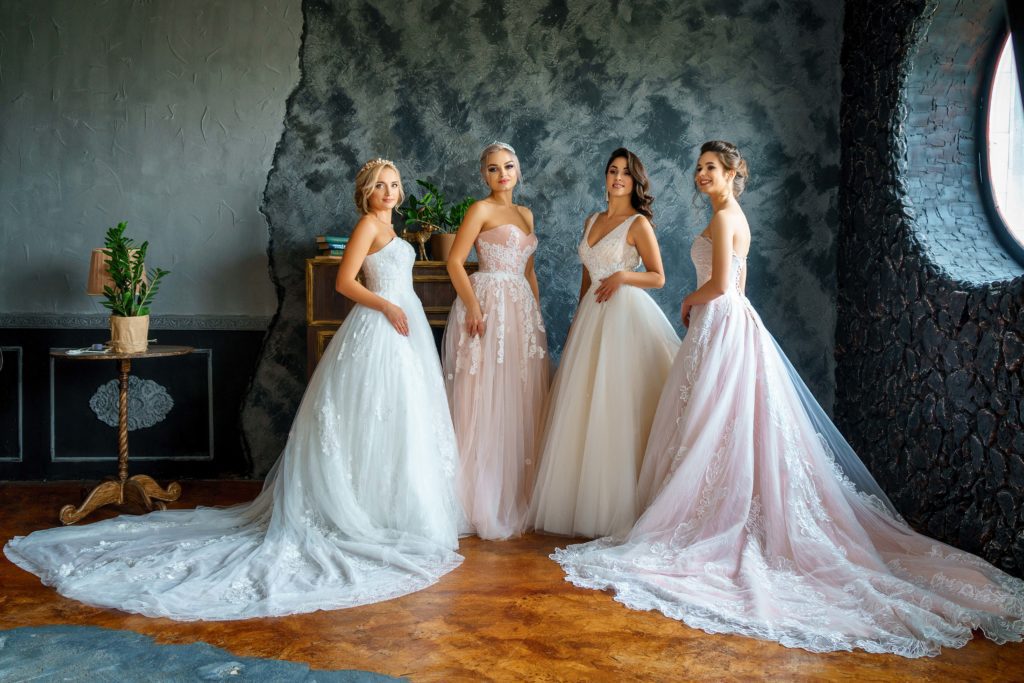 Schedule your exclusive appointment now.
Ready to say "I do" to the dress of your dreams? Schedule your exclusive appointment today and let our skilled consultants guide you through our collection. Together, we will create a cherished memory that will last a lifetime.
Measure your success by the joy and satisfaction of our brides who walk down the aisle feeling like royalty. Join our community of happy brides and share your journey with us using #FiancéeBridalCurves. Your story deserves to be heard, and we can't wait to be a part of it.
Remember, your fairytale begins with Fiancée Bridal Curves. Start your journey today, and let us transform your vision into a reality that will be treasured forever.
Successful examples of calls to action in the bridal industry include:
"Find your perfect dress today and say yes to forever!"
"Book your appointment now to experience the magic of Fiancée Bridal Curves!"
"Start your bridal journey with us and discover the dress of your dreams."
"Experience the luxury and glamour of Fiancée Bridal Curves. Schedule your appointment today!"