Introduction
Congratulations on your upcoming wedding! Finding the perfect wedding dresses is one of the most exciting parts of the wedding planning process. However, with so many options available, it can be overwhelming to narrow down your choices and find the one that truly reflects your style and makes you feel like a princess on your special day. In this article, we will explore how you can discover your perfect wedding dresses with the help of a quiz. By following a step-by-step approach, you'll be able to find a dress that not only suits your body type but also matches your personal style and wedding theme.
Your wedding dress is a symbol of your unique personality and style. It's the gown in which you'll make your grand entrance, capturing the attention and admiration of everyone present. Finding the perfect wedding dress is crucial because it sets the tone for your wedding day. When you feel confident and beautiful in your dress, it enhances your overall experience. It adds to the joy of the occasion.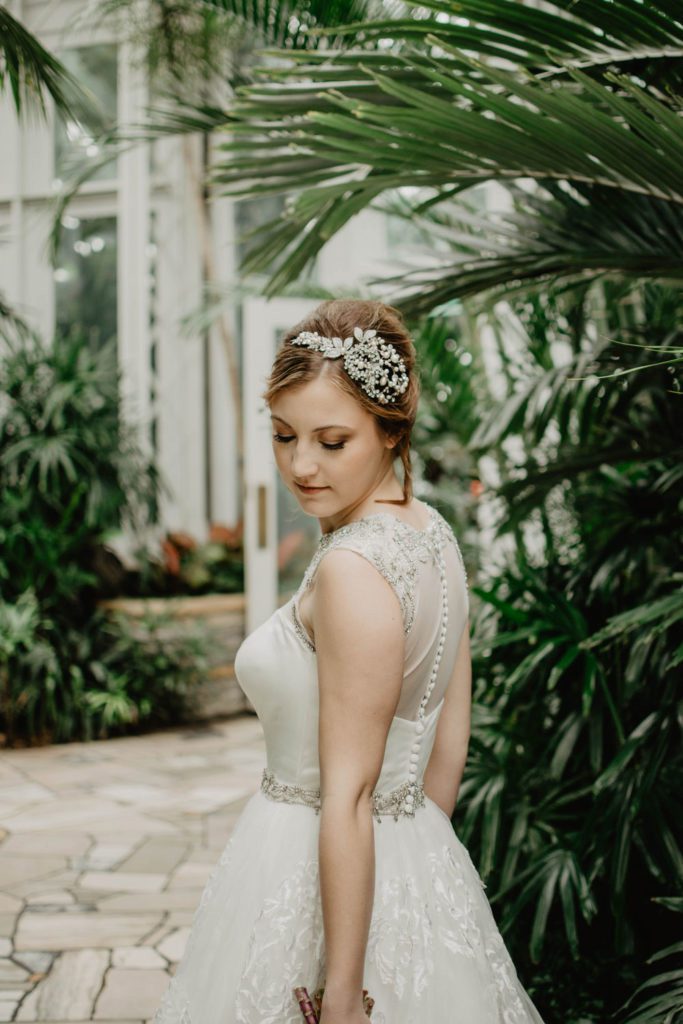 Challenges in Choosing a Wedding Dress
Choosing a wedding dress is challenging. The abundance of options available can be overwhelming, and getting lost in a sea of tulle, lace, and satin is easy. Additionally, different body types require different dress silhouettes and styles to highlight their best features. Furthermore, considering your wedding theme and budget adds another layer of complexity to the decision-making process. To navigate through these challenges, using a quiz can be a game-changer.
Benefits of Using a Quiz to Discover Your Perfect Wedding Dresses
Using a quiz to discover your perfect wedding dress offers several benefits. Firstly, it provides a structured approach to the selection process, ensuring you don't overlook any crucial factors. Secondly, the quiz considers your style preferences, body type, wedding theme, and budget, allowing you to focus on options most likely suit you. This saves you time and effort by narrowing down the choices to those most relevant to your needs.
Step 1: Understanding Your Style
Every bride has a unique personal style; your wedding dress should reflect that. Take the quiz to assess your style preferences. Are you more inclined towards classic and elegant designs or prefer a modern and trendy look? Do you lean towards bohemian chic or romantic and whimsical? Understanding your style will help you narrow the options and guide you in the right direction.
Step 2: Determining Your Body Type
Different body types require different dress silhouettes to flatter and enhance natural features. Take the quiz to determine your body type, whether you have an hourglass figure, a pear shape, an athletic build, or any other body shape. Once you know your body type, you can explore dresses that are known to be most flattering for your specific condition, making you look stunning on your big day.
Step 3: Considering Your Wedding Theme
Your wedding theme sets the overall ambiance and style for your wedding day. Whether planning a beach wedding, a rustic countryside celebration, or a glamorous black-tie affair, your dress should align with the theme. Take the quiz to explore dress options that complement your wedding theme, ensuring a cohesive and visually pleasing look.
Step 4: Setting a Budget
Weddings can be expensive, and setting a budget is essential to avoid overspending. Take the quiz to establish your budget range for the dress. So this will help you focus on options within your budget, saving you from falling in love with a dress beyond your means.
Step 5: Choosing the Right Silhouette
Once you have determined your body type and personal style, it's time to explore different dress silhouettes. So the quiz will provide recommendations based on your body type, helping you understand which silhouettes are most flattering. Whether it's an A-line, mermaid, ball gown, or sheath, you'll better know what works best for your figure.
Step 6: Selecting Fabrics and Details
Fabrics and details play a significant role in your dress's overall look and feel. The quiz will consider your preferences, whether you prefer lace, satin, chiffon, or any other fabric. It will also consider the level of embellishments, such as beading or embroidery, that you desire. By focusing on your fabric and detail preferences, the quiz will help you find dresses that match your vision.
Step 7: Trying on Dresses
Now comes the exciting part: trying on dresses! Armed with the recommendations from the quiz, visit bridal boutiques and schedule appointments to try on the suggested dress styles. This hands-on experience will give you a better sense of how each dress looks and feels on you. Bring along trusted friends or family members to provide their opinions and support.
Step 8: Making the Final Decision
After trying different dresses, you'll eventually find one that ticks all the boxes and makes you feel like a bride. Take your time to consider your options, sleep on it if needed, and then make the final decision. Trust your instincts and choose the dress that makes you feel the most beautiful and confident. It's your day, and you deserve to shine in the dress of your dreams.
Conclusion
Finding the perfect wedding dress can be a daunting task. However, with the help of a quiz, the process becomes more manageable and enjoyable. So by understanding your style, body type, wedding theme, and budget, you can narrow down the options and focus on dresses most likely to suit you. Take the quiz, trust the process, and prepare to walk down the aisle in a dress that truly represents you.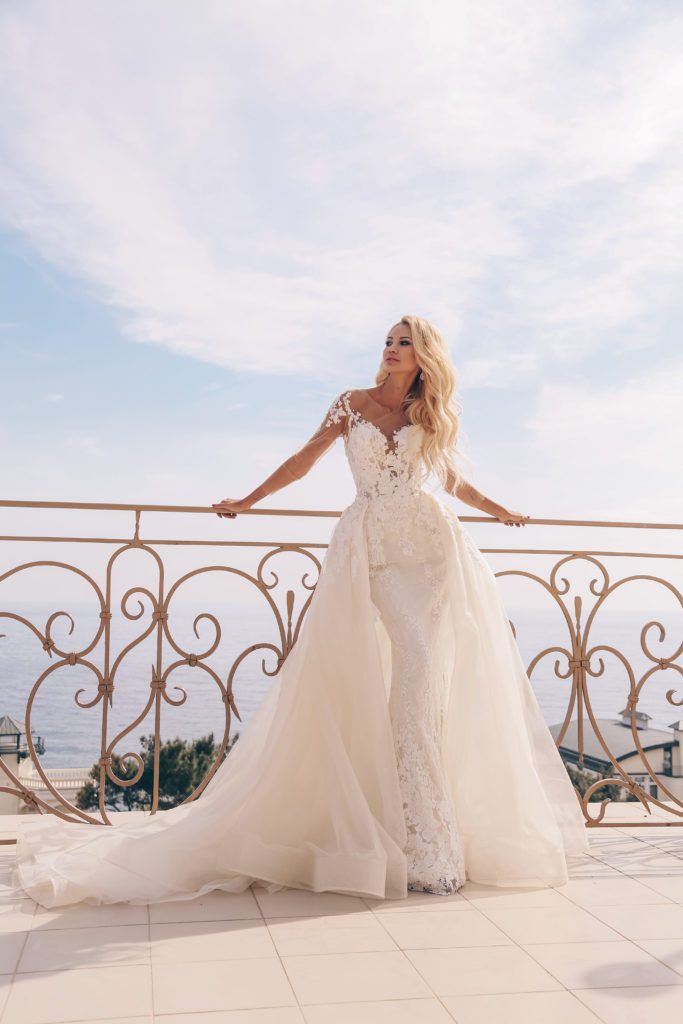 FAQ
Can I take the quiz more than once?
You can take the quiz as often as you like to explore different options and refine your choices.
Is the quiz only for traditional wedding dresses?
No, the quiz considers various styles, including traditional, modern, bohemian, and more, to cater to different preferences.
Can I share my quiz results with my friends and family?
Absolutely! Sharing your quiz results can be fun to involve your loved ones in the decision-making process and get their input.
Can I still use the quiz if I have a custom dress design in mind?
Certainly! The quiz can provide valuable insights and guidance even if you have a specific design in mind. It can help refine your preferences and ensure your custom design aligns with your vision.
Is the quiz free to take?
Yes, the quiz is free and designed to assist you in finding your perfect wedding dress without any additional cost.
Discover the Perfect Gown at Fiancée Bridal Curves!
Ready to say "yes" to the dress? Look no further than Fiancée Bridal Curves, where your dream wedding gown awaits. Also our exclusive collection of breathtaking designs, expertly crafted to celebrate every curve, will make you feel like the radiant bride you've always envisioned.
Why choose Fiancée Bridal Curves?
Unparalleled Fit: Our gowns are thoughtfully designed to embrace and enhance your natural beauty, with meticulous attention to detail and tailoring. Experience a fit like no other and feel confident walking down the aisle.
Wide Range of Sizes: We understand that everybody is unique, so we offer a diverse selection of sizes, including plus sizes. No matter your shape or size, we have the perfect gown to make you feel exquisite.
Exquisite Fabrics and Embellishments: We believe luxury should be accessible to all brides. That's why our gowns are crafted from high-quality fabrics and adorned with stunning embellishments, ensuring you'll shine on your special day.
Personalized Service: At Fiancée Bridal Curves, we pride ourselves on providing an exceptional bridal shopping experience. Our knowledgeable and friendly consultants are here to guide you every step of the way, helping you find the gown that truly reflects your style and personality.
Take advantage of finding your dream bridal gown!
Call us at (346) 814-7256 or email info@fianceebridalcurves.com to schedule an appointment with one of our experienced consultants. So act now to secure your spot, and let us bring your bridal vision to life. You're happily ever after starts here!