Are you a curvy bride-to-be looking for the perfect wedding dress that reflects your unique style and personality? Look no further than Fiancée Bridal Curves!
Introduction
Every bride deserves to feel beautiful on her wedding day, and at Fiancée Bridal Curves, we believe that every bride, regardless of her size or shape, should be able to find the wedding dress of her dreams.
At Fiancée Bridal Curves, we believe that every bride deserves to feel beautiful on her wedding day, regardless of her size or shape. That's why we offer a stunning collection of plus size wedding dresses, carefully curated to reflect the latest bridal fashion trends and to suit a wide range of personal styles. From boho to traditional, romantic to modern, we have a dress for every bride. Our collection includes:
A variety of styles, from A-line to ball gown, mermaid to sheath
Gorgeous fabrics, including lace, tulle, satin, and chiffon
Unique details, such as beading, embroidery, and appliques
A wide range of sizes, from 14 to 30
A Unique Experience for Curvy Brides
At Fiancée Bridal Curves, we understand that finding the perfect wedding dress can be a challenging and emotional experience, especially for curvy brides who may not always find dresses that fit their bodies comfortably.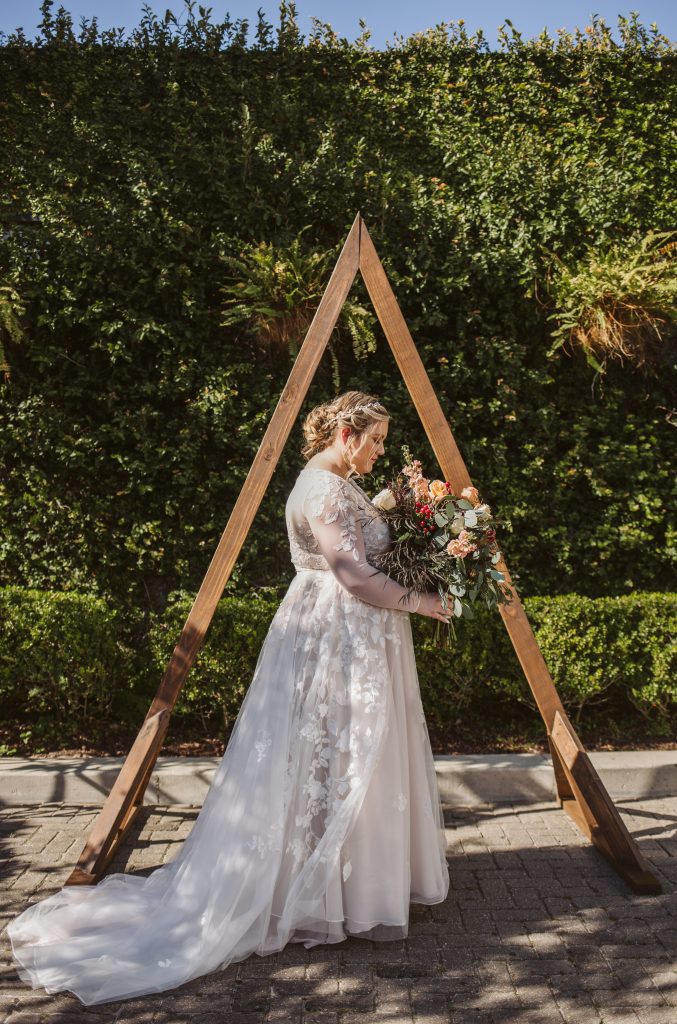 Exceptional Customer Service
We pride ourselves on providing exceptional customer service at Fiancée Bridal Curves. From the moment you walk through our doors, our friendly and knowledgeable staff will be there to guide you every step of the way. We'll work with you to understand your personal style and preferences, and to help you find the dress that makes you feel the most beautiful and confident on your wedding day.
A Bridal Boutique Designed for Curvy Bride
Our building is warm, inviting, and intimate, with spacious dressing rooms that allow you to try on dresses in comfort and privacy. We also offer a range of plus size undergarments and accessories, including bras, shapewear, and jewelry, to help you complete your wedding day look.
Finding Your Dream Dress for your curvy bride at Fiancée Bridal Curves
If you're a curvy bride looking for your dream wedding dress, you might want to consider visiting Fiancée Bridal Curves. The boutique provides a personalized and supportive experience to ensure that every bride feels comfortable and confident in her dress.
Customers have praised Fiancée Bridal Curves for their exceptional service and expertise in helping brides find their dream dresses. One reviewer on WeddingWire describes the stylist as "very sweet and supportive," adding that she "just knew exactly which dresses and accessories to show" the bride.
The boutique has a presence on social media, where they showcase their collection of beautiful dresses and provide updates on their services. Their Facebook page, for example, has over 1,700 likes and positive reviews from satisfied customers.
Overall, if you're a curvy bride in search of your dream dress, Fiancée Bridal Curves might be worth checking out. Their commitment to providing a supportive and personalized experience for plus-size brides makes them stand out in the bridal industry.
Book an Appointment
They also offer a variety of bridal accessories, from veils to jewelry and headpieces. For those who want to learn more about the boutique, they can check out their Facebook page.
To schedule an appointment or inquire about their services, interested brides can contact Fiancee Bridal Curves via email at info@fianceebridalcurves.com or by phone at (832) 437-2945.