Welcome to the ultimate guide for planning your dream wedding! At Fiancée Bridal Curves, we understand the importance of creating a magical and unforgettable wedding day. We are committed to providing expert advice, insider tips, and comprehensive information to help you design the wedding of your dreams. This guide will delve into every aspect of dream wedding planning, from selecting the perfect venue to choosing the finest details for your special day. Let's embark on this journey together and make your wedding a truly extraordinary experience!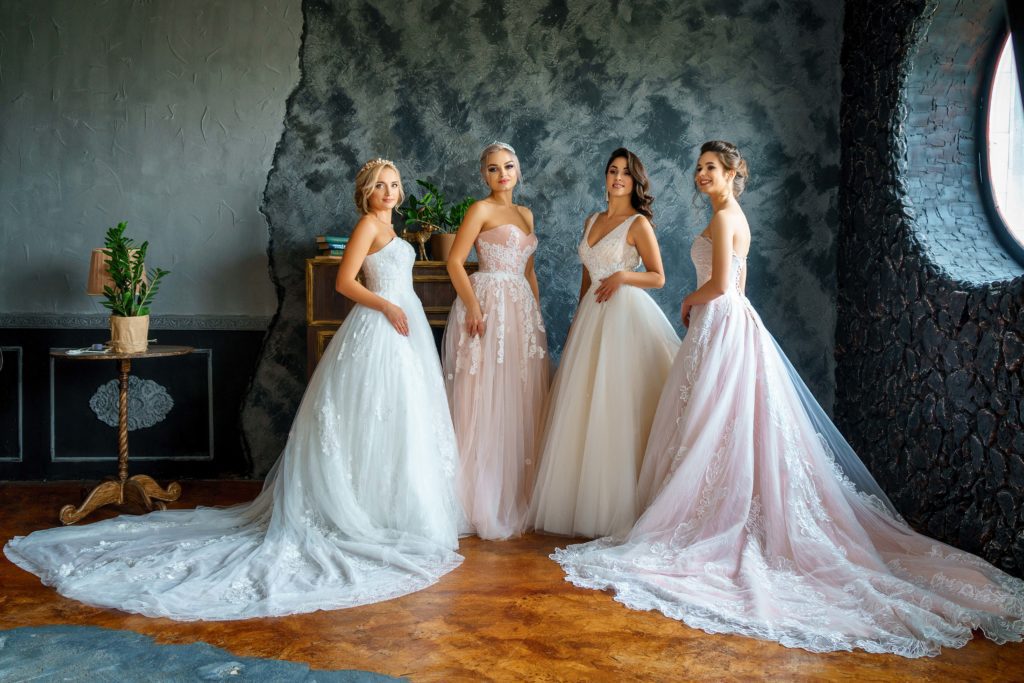 Finding the Ideal Wedding Venue
Choosing the perfect venue sets the stage for your dream wedding day. Whether you envision an intimate garden ceremony or a grand ballroom reception, finding a location that aligns with your vision is crucial. Consider factors such as capacity, ambiance, and amenities the venue offers. The options are endless, from romantic beachfront resorts to historic castles in the countryside. Remember, the right venue will provide the backdrop for cherished memories that will last a lifetime.
Designing a Captivating Dream Wedding Theme
Crafting a captivating wedding theme lets you infuse your personality and style into every element of your special day. Whether you prefer a timeless and elegant affair or a whimsical and rustic celebration, choosing a theme helps guide your decisions regarding decor, color schemes, and overall atmosphere. Let your imagination soar as you create a cohesive and enchanting ambiance that reflects your unique love story.
Dressing in Elegance: Choosing the Perfect Wedding Attire
Selecting the perfect dream wedding attire is a momentous decision. For brides, it's about finding a dress that makes you feel like a princess while accentuating your beauty. Grooms, on the other hand, seek stylish suits or tuxedos that exude confidence and sophistication. Remember to consider your style, body type, and the overall theme of your dream wedding when making this critical choice. Working with professional bridal consultants or stylists can significantly assist you in finding the ideal attire for your special day.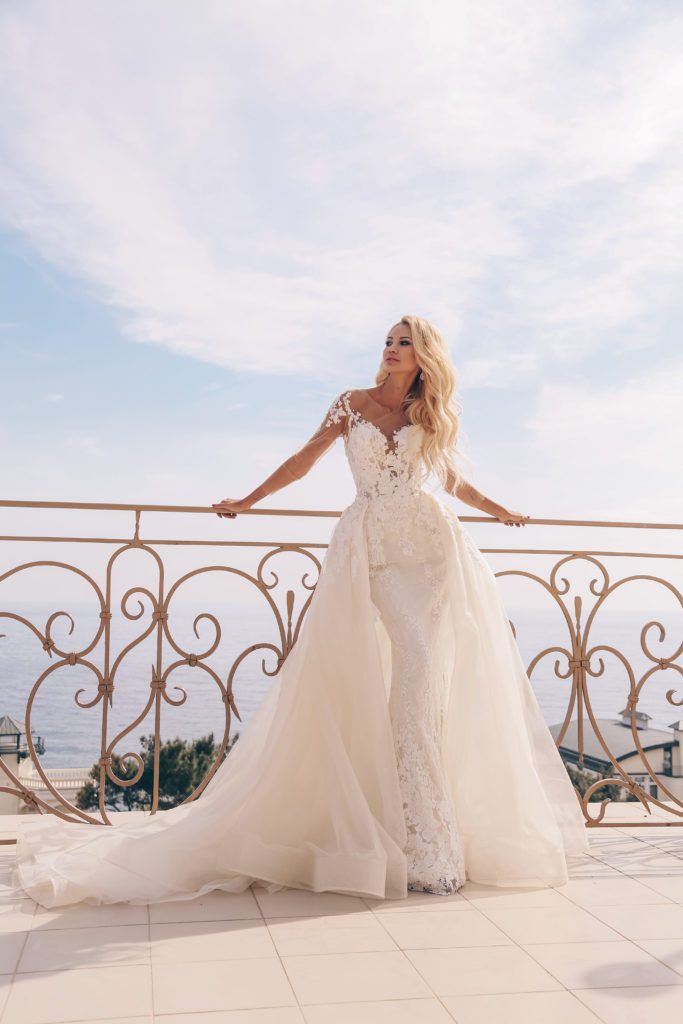 Crafting a Delicious Wedding Menu
An exquisite wedding menu is an essential element of any successful celebration. Work closely with a talented catering team to design a culinary experience that delights your guests' taste buds. Incorporate a combination of flavors, textures, and presentation styles to create a memorable dining experience. Whether you opt for a plated dinner, a buffet-style feast, or a fusion of culinary delights, ensure that your menu reflects your preferences while catering to any dietary restrictions or tastes.
Capturing Priceless Moments: Selecting the Ideal Photographer
Choosing the ideal photographer ensures that your wedding day moments are beautifully captured for eternity. Look for a professional with a keen eye for detail and a portfolio that resonates with your desired aesthetic. Schedule meetings or engagement shoots to build rapport and ensure your photographer understands your vision. Their ability to capture genuine emotions, intimate moments, and stunning portraits will result in a timeless collection of images that will forever evoke the joy and love experienced on your wedding day.
Enchanting Floral Arrangements: Adding Beauty to Your Wedding
Transform your wedding venue into an enchanting wonderland with beautiful floral arrangements. Collaborate with talented florists to design bouquets, centerpieces, and decorative installations that align with your chosen theme. Consider flowers' seasonality, colors, and textures to create a visually stunning ambiance. From romantic rose bouquets to lush, cascading arrangements, floral details will add an ethereal touch to your special day.
Planning a Memorable Wedding Ceremony
The wedding ceremony is a heartfelt and sacred moment where you exchange vows and declare your love in front of your loved ones. Plan a ceremony that reflects your beliefs, values, and cultural traditions. Collaborate with an officiant or celebrant who can help personalize your ceremony script and guide you through the necessary legalities.
Creating a Vibrant Wedding Reception
Your wedding reception is an opportunity to celebrate with friends and family, creating lasting memories. Focus on creating an atmosphere filled with joy, laughter, and entertainment. Consider elements such as music, lighting, and interactive experiences to ensure a lively and engaging celebration. From breathtaking first dances to vibrant entertainment options, let your reception radiate the love and happiness that defines your relationship.
Ensuring Smooth Wedding Day Coordination
Seamless coordination is the key to a stress-free wedding day. Hiring a professional wedding planner or day-of coordinator can alleviate the pressure and ensure everything runs smoothly. From managing vendors and timelines to handling unforeseen challenges, these experts are adept at troubleshooting and ensuring flawless execution of your plans. Entrust the logistics to professionals, allowing you and your loved ones to immerse yourselves in the joyous celebration fully.
Tips for an Unforgettable Honeymoon
After the whirlwind of planning and celebrating:
Embark on a romantic and unforgettable honeymoon.
Consider destinations that align with your preferences, whether a serene beach getaway, an adventurous expedition, or a cultural exploration.
Plan, research activities and attractions, and create an itinerary that allows you to relax and create lifelong memories as you embark on this new chapter together.
Embrace Your Beauty: Discover the Allure of Fiancée Bridal Curves
Welcome to Fiancée Bridal Curves, where we celebrate the beauty and uniqueness of every bride-to-be. Our mission is to empower women to embrace their curves and find their perfect wedding gown, ensuring they feel confident, radiant, and utterly stunning on their special day. With our exquisite collection of plus-size wedding dresses and expert guidance, we are here to help you discover the allure of Fiancée Bridal Curves.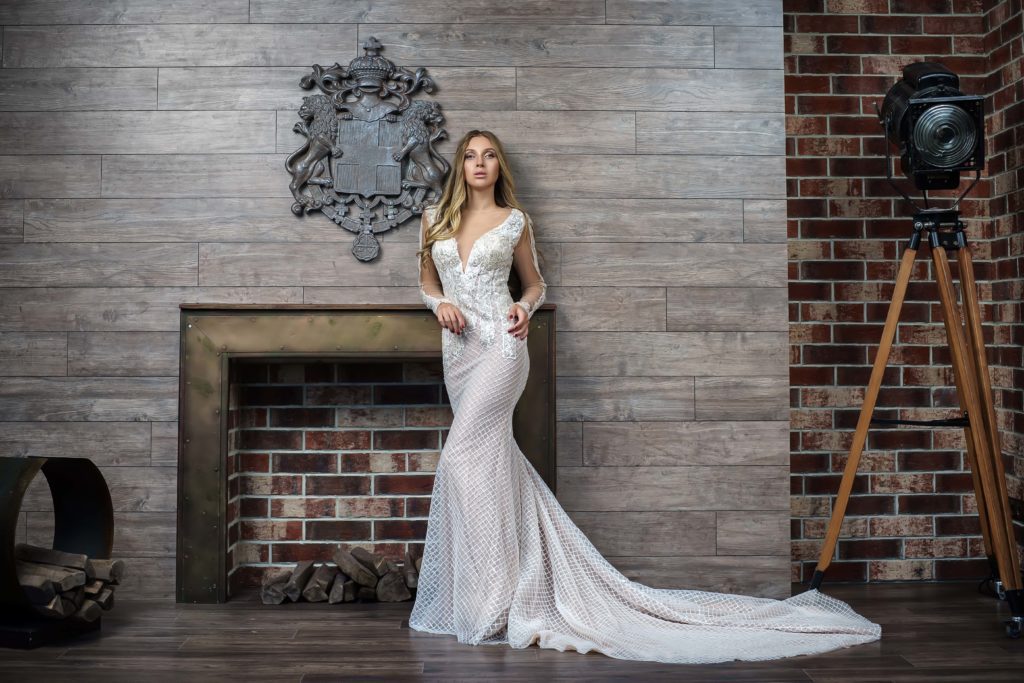 Embracing Your Curves: The Fiancée Bridal Philosophy
At Fiancée Bridal Curves, we firmly believe that beauty comes in all shapes and sizes. We celebrate the unique curves of each woman and encourage brides to embrace their bodies with love and confidence. Our philosophy centers on the idea that every bride deserves to feel like a queen on her wedding day, regardless of size. We are committed to breaking stereotypes and ensuring that our collection caters to a diverse range of body types, offering a wide selection of plus-size wedding dresses as elegant as they are enchanting.
Unveiling a Dream Collection: Plus-Size Wedding Dresses
Our exquisite collection of plus-size wedding dresses is designed to make every bride's dreams come true. From romantic ballgowns to sleek mermaid silhouettes, we offer an array of styles that flatter and accentuate curves in all the right places. Meticulously crafted with luxurious fabrics, intricate lace, and exquisite beadwork, our dresses showcase impeccable attention to detail. With sizes ranging from [size range], we ensure that every bride finds her perfect fit and feels like a vision of beauty on her wedding day.
Finding the Perfect Fit: Expert Guidance and Tailoring
Finding the perfect fit is paramount for wedding dresses, and our expert team is dedicated to ensuring that every bride feels comfortable and confident. Our experienced bridal consultants provide personalized guidance, assisting you in selecting the ideal dress that complements your unique body shape and style preferences. We offer professional tailoring services to customize the fit, ensuring that your gown hugs your curves flawlessly. Our commitment to exceptional craftsmanship guarantees that your dress will reflect your unique beauty.
Enhancing Your Natural Beauty: Curated Accessories and Styling
Complete your bridal look with carefully curated accessories and styling options that enhance natural beauty. From dazzling tiaras and delicate veils to statement jewelry and intricate belts, our accessories add the perfect finishing touches to your ensemble. Our stylists are here to guide you in selecting the ideal accessories that harmonize with your dress, enhancing your style and showcasing your radiant charm.
Creating a Memorable Shopping Experience: Fiancée Bridal Curves Boutique
Step into the enchanting world of Fiancée Bridal Curves at our luxurious boutique. Immerse yourself in a warm, welcoming atmosphere where you'll be pampered with personalized attention. Our boutique is thoughtfully designed to provide a comfortable and private space for you and your loved ones to embark on this magical journey. Let our knowledgeable consultants assist you in exploring our collection, trying on dresses, and discovering the one that makes your heart skip a beat.
Real Stories, Real Brides: Inspiring Curvy Wedding Experiences
These remarkable women embody the beauty and confidence that radiates from within. Their experiences testify to our commitment to empowering brides of all sizes and celebrating their individuality. Explore their journeys and be inspired by their stories of self-love, body positivity, and finding the dress of their dreams.
Capturing the Moment: Professional Photography Services
Preserve the joy and beauty of your wedding day with our professional photography services. We understand the importance of capturing every cherished moment, from the anticipation of getting ready to the magical exchange of vows. Our talented photographers specialize in curvy bride photography, skillfully highlighting your radiant beauty and the emotions that fill the air. Let us create a timeless collection of images reminding you of your confidence and elegance on this memorable day.
Embracing Self-Love: Body Positivity and Confidence
At Fiancée Bridal Curves, we believe self-love and confidence are the keys to embracing your curves and feeling incredible on your wedding day. We encourage you to celebrate your journey and cherish the body that has brought you to this moment. Our supportive team is dedicated to creating an inclusive and uplifting environment where you can freely express your dreams and desires.
Tips for a Stress-Free Wedding Dress Shopping Experience
To ensure a stress-free wedding dress shopping experience, we offer the following tips:
Start Early: Begin your search for the perfect wedding dress well in advance to allow ample time for fittings and alterations.
Research Styles: Explore different wedding dress styles and silhouettes to understand what you love and what flatters your curves.
Set a Budget: Determine your budget before shopping to streamline your options and avoid surprises.
Trust Your Instincts: Listen to your heart and choose a dress that resonates with your style and makes you feel incredible.
Bring a Supportive Entourage: Invite loved ones whose opinions you trust and who will uplift and support you throughout the process.
Be Open-Minded: While having a vision is essential, be open to trying different styles, as you might be pleasantly surprised.
Communicate with Your Consultant: Communicate your preferences, concerns, and specific requirements to your bridal consultant to ensure a tailored experience.
Celebrating Your Curves: A Lifetime of Beauty and Happiness
Your wedding day marks the beginning of a beautiful journey with your partner. At Fiancée Bridal Curves, we celebrate the love, beauty, and happiness ahead. May your life be filled with countless moments of love, joy, and the timeless allure that defines Fiancée Bridal Curves.
Make Your Dream a Reality Today!
Please book your appointment now and let our team of experts help you find the gown that embodies your unique style and radiates confidence on your wedding day. You're happily ever after starts here.
Call (346) 814-7256 or visit www.fianceebridalcurves.com to schedule your appointment.