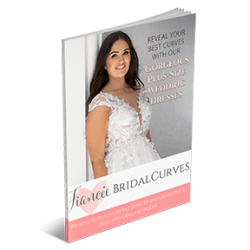 THE ULTIMATE DRESS BROCHURE
Fiancee Bridal Curves is more than a bridal gown store, it is truly an experience. The building is really nice and intimate. The staff is super friendly, very knowledgeable, and really listen to you. They have a great selection of plus size gowns.
If you are a curvy bride, this is the place for you!!

Why say yes anywhere else?
Fiancee Bridal Curves makes it
easy to make your big day, YOURS!